World famous stars perform at the JVC International Jazz Festival,
which is supported by jazz fans worldwide.
Since 1984,Victor Company of Japan,Limited(JVC)
has been the sponsor of this world renowned jazz festival,
keeping true to its motto of "treasuring the true spirit of music."
The 1999 JVC International Jazz Festival will be held
in ten major cities starting in New York.

1999 JVC Jazz Festival Schedule
Den Haag, the Netherlands
July 9th- July 11th
Newport, U.S.A.
August 13th- August 15th
Paris, France
TBA
1999 JVC Jazz Festival U.S.Tour Schedule
New York
June 14th- June 27th
Winterpark
July 17th- July 18th
Chicago
July 23rd- July 25th
Atlanta
July 28th- July 31st
Toronto,Canada
August 24th- August 29th
San Francisco
August 28th
Los Angeles
August 29th
Details of Schedule (link to JVC AMERICA)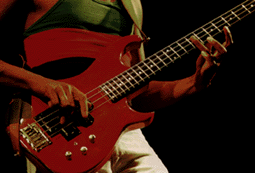 ---



(c)copyright 1996-1999 VICTOR COMPANY OF JAPAN, LIMITED. All rights reserved.